Today's post comes from ILACSD's Marketing Intern, Brian McComb!
I Love A Clean San Diego has deep roots, helping to make and keep San Diego clean for many a decade.  As we push ever closer to the 60th anniversary of our passionate organization, ILACSD takes a journey back in time to see how everything came about. Here's a thoughtful look back at some of the events that have shaped our history…
Inception
To find our organization's launch point, we turn the hands of time backwards all the way to the year 1954. Although the year might be most famous for the  Marilyn Monroe and Joe DiMaggio wedding or for the 30-minute documentary, "A Report on Senator Joseph McCarthy," by newsman Edward Murrow, San Diego was beginning to make some history of its own.
Fueled by the aviation industry during WWII, growth in San Diego had surged during the two prior decades. As communities grew across much of the County, litter emerged as a large and pressing problem. The County and City responded with the creation of the "San Diego City and County War Against Litter Committee", ILACSD's first incarnation.
WAR
In 1960, the lead up to the official "War Against Litter Year" all started with a frustrated phone call…
On the afternoon of Wednesday September 28th, 1960, "John Cook phoned the Evening Tribune and reported that a trash can on Broadway near 7th Avenue was overflowing onto the sidewalk. Cook, of a jewelry store at 647 Broadway, said the can had been overflowing for several days."
San Diego's litter and subsequent frustration had hit critical mass, and outcry for a full on anti-litter campaign began to gain traction.
At the end of November of that year county law officers had met with anti-litter committee officials to map a uniform litter code to bring about effective enforcement in combating the litter problem.
The San Diego Police department, the California Highway Patrol, and most of the 11 incorporated cities within the county were represented at the meeting.
By the end of the year a full-fledged "War Against Litter" campaign had been launched, and there were plans to kick off the new year right.  An official resolution proclaiming the week of January 14, 1961 as "War Against Litter Week" and the year of 1961 as "War Against Litter Year" had been passed and adopted by the Board of Supervisors of the County of San Diego.
The year would also saw the introduction of the organization's first mascot, Pelican Pete, and the decade would see many more doctrines of war.
Promoting Plastic Bags?
Ironically, starting in 1962 the War Against Litter Committee actually encouraged people to carry plastic 'litter-bags' in their cars.
At the time, paper litter was a far larger problem than the plastic litter we see today. Oh how the times have changed.
Everyone's a Critic
Contrasting the public support for a litter war, on May 19th, 1963 there was an article published in the San Diego Union about the unsightly trash receptacles in Horton Plaza. The dean of USC's architecture program is quoted singling out the green trash cans in the plaza as "a disgrace," and an example of the "woeful condition of the heart of San Diego."
Apparently everyone's a critic, as pointed out by Park Director Les Earnest, quoted in the article saying "trash barrels are always a problem… If we took them out, people would complain. If we leave them in, someone complains."
Although you can't please everyone all of the time, apparently we can please the President of the United States. In 1968 the War Against Litter Committee was commended by President Lyndon B. Johnson for partnerships and beautification efforts at the border in San Ysidro.
SLOBB & I Love A Clean San Diego
The 1970s saw the first glimmer of our current name. Although board members and staff had developed the new slogan "Stop Littering Our Bays and Beaches" (or SLOBB for short), the phrase "I Love A Clean San Diego" also started showing up in literature.
In 1970 the SLOBB campaign won numerous awards and even spawned a Miss SLOBB pageant. At the time, SLOBB was far more prevalent for the organization's anti-litter campaign. However in 1980 the slogan "I Love A Clean San Diego" became incorporated into the organization's new name, as the former "War Against Litter Committee" officially became "I Love A Clean San Diego County."
Welcome to Modernity
In 1989, ILACSDC merges with the San Diego Ecology Center, joining two leading environmental organizations together and giving rise to our current form. The rise in outreach and connectivity expanded rapidly, and later that year ILACSDC participated in their first ever Coastal Cleanup Day.
In 1995 ILACSDC received the Excellence in Solid Waste Education award from the Solid Waste Association of North America. Also during this year, the organization officially shortened its name from "I Love A Clean San Diego County" to "I Love A Clean San Diego" (ILACSD).
Blasting through the Millennium
In 2003 ILACSD takes a page out of the history books during Earth Month, organizing its first large-scale countywide cleanup. The resulting "Creek to Bay" cleanup was a resounding success with almost 2,000 volunteers removing 25,000 pounds of debris. The cleanup has since become an annual event across San Diego County.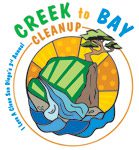 I Love A Clean San Diego is awarded with a proclamation from the City of Chula Vista in 2007, recognizing its coordination of the annual Beautify Chula Vista Day. The event boasted close to 1,000 volunteers and was the most successful in history. As a Keep America Beautiful affiliate, ILACSD received the President's Circle Recognition Award for achieving all standards of excellence as an affiliate.
WasteFreeSD.org
As ILACSD gets ever more connected, in 2009 they record nearly 21,000 requests for waste items made to the innovative new one-stop recycling resource, WasteFreeSD.org. The valuable resource diverts immeasurable waste from San Diego's already over extended landfills, and prevents incidents of illegal dumping that contaminates our community.
2012
On September 15th of 2012,  I Love A Clean San Diego headed up the 28th annual Coastal Cleanup Day. I Love A Clean San Diego had been co-coordinating Coastal Cleanup Day in San Diego for 10 years, but this year took on the event as the sole coordinator making ILACSD the go-to organization for countywide cleanup events. This year's Coastal Cleanup Day event had astounding turnouts, seeing over 7,200 volunteers collect over 121,000 lbs. of waste across 88 different cleanup sites in San Diego County.
Pressing On
I Love A Clean San Diego, through its many incarnations, has seen a lot of litter over the years. Through the hard work and dedication of its volunteers and staff, the organization has been able to gain the upper hand in many of the county's most visible areas. We have matured and developed a lot since 1954, and our constant vigilance has allowed us to continue to expand our efforts, reaching all parts of San Diego County. The war is far from over however, and our fight against litter takes us further inland every year.
During the month of October, we set our sights southward towards our next biggest obstacle. South San Diego County seems to be a litter stronghold, a haven that harbors large and unpredictable cleanups. Although this could be considered the frontlines in our war against litter, this remains an area where volunteerism has dwindled in the past.  We are excited to once again partner with Wildcoast for October's Tijuana River Action Month.
Become part of ILACSD's rich history by volunteering at one of our multiple TRAM cleanups on October 6th and October 20th, or take part in Beautify Chula Vista Day on October 13th! Visit our website to find out more, and join is in our mission to keep San Diego beautiful!