It's that time of year again, what will be your resolution for this New Year? Might we make a suggestion? Resolve to recycle more! Your friends at I Love A Clean San Diego are here to help you keep your resolution with a refresher on what can be recycled in your blue recycling bin here in San Diego.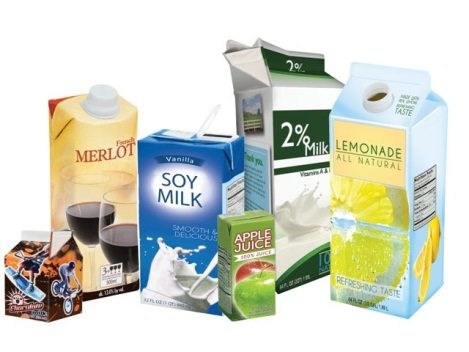 Cartons are now recyclable through every waste hauler in San Diego County. That means you can put milk cartons, juice boxes, broth boxes, and any other aseptic type of container in your blue bin.
Any type of hard plastic container, regardless of the number on the bottom, can be put in your recycling bin. Here's a good rule of thumb: if it's a plastic that you cannot easily crush with your hand and it fits in your bin, throw it in for recycling. Containers should be empty of most food scraps, but don't need to be perfectly clean.
Another item that might you might not be dropping into your blue bin is empty aerosol cans. Empty hair spray, empty aerosol cleaning supplies and empty spray paint containers can all be recycled. (If you have aerosol containers that aren't completely empty, those should be treated as household hazardous waste.  Log on to our recycling database, www.WasteFreeSD.org to find a location for disposal).
Pizza boxes are one of the greatest mysteries in recycling and we have the answer for you! To recycle pizza boxes, all you need to do is rip off any part of the box that is greasy or covered with food and throw it in the trash. The rest of the clean cardboard can go in the recycling. (If we were to recycle the pizza box in the image to the left, we would rip  off the bottom section and throw it in the trash. Then put the top part in the recycling).
Not be to forgotten are the old standbys for recycling. Paper, metal cans, clean aluminum foil, glass jars, soda bottles, and aluminum cans are some of the common items you have around the house that can go in the recycling. If you have paper, especially shredded paper, to recycle, throw it in a paper grocery bag and roll the top down on the bag to ensure it's not contaminated by other items in the recycling bin. (If it's contaminated, it won't be recycled and it will have to be thrown away as regular trash).
Did you get a snazzy new TV for the holidays? Don't forget that your old TV should be recycled: electronic waste is known to contain heavy metals such as mercury and lead, which if placed in the landfill can harm people and the environment.   Keep an eye out in your neighborhood for signs advertising e-waste collection events. You can also log on to www.WasteFreeSD.org to search for an event or recycling center for electronics near you.