Today's blog post comes from our expert Community Events Coordinator, Lexi Ambrogi.  If you're interested in learning more about volunteering or want to sign up for an event, contact her at lambrogi@cleansd.org. 
We may not think of San Diego as a college town, but with UC San Diego, San Diego State, and University of San Diego right in our backyard, there are tens of thousands of college students in our community. For many students, a big part of the collegiate experience is Greek life—fraternities and sororities can be a great way to make friends and enjoy your 4 years (or 5, if you fall in love with San Diego's beaches and want to hang around a bit longer).
We've been fortunate enough to team up with some great fraternities and sororities at our cleanup events. Are you involved with Greek life? Here are the top 5 reasons we want to see you our at our next cleanup event:
5. Leadership: Looking for some leadership experience for your resume? Look no further. Why not organize a cleanup for your fraternity or sorority through our Adopt-A-Beach program? Or take it a step further and get trained as a site captain to lead a cleanup site for one of our countywide cleanups, Creek to Bay or Coastal Cleanup Day.
4.  Exercise: We've been known to find some pretty heavy items at our cleanups.  Why not get your sweat on while removing things like tires, mattresses and tables from canyons that have served as illegal dump sites?
3. Benefit your own community: Hey, you're going to be here for a few years. Pitch in and do your part to protect San Diego's beautiful beaches, bays and canyons—all of which are negatively impacted by pollution and litter.
2. Philanthropy: Most Greek organizations have a philanthropic component. That means you're probably looking for community service opportunities. Well, we have plenty of 'em! We host cleanups every month, and we have two ongoing volunteer programs that you can participate in year-round so you can get your fill of service.
1. Mingling: Ok, so you're in a fraternity or sorority. You love meeting new people and building connections and relationships. Our cleanup events draw hundreds of volunteers; what better way to connect with other chapters and members than at a cleanup? Volunteer for a few hours, spend the rest of the day on the beach with some new friends. Not a bad way to spend a Saturday!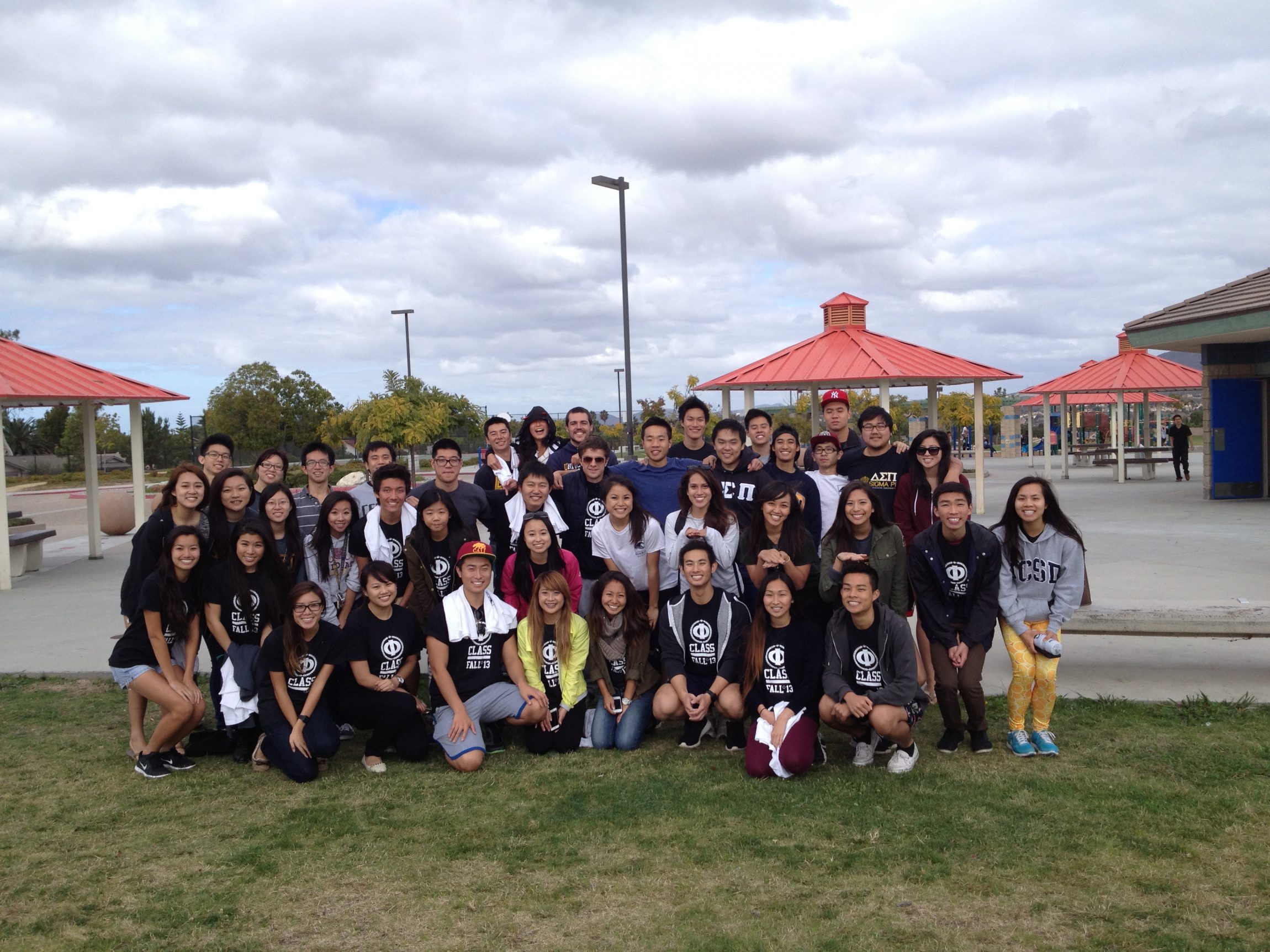 You can see a list of our upcoming events at www.cleansd.org. Sign up for one today!