Today's blog comes our Hotline Assistant, Ani and it's just in time for this weekend's festivities! If you're in need of some DIY inspiration, you've come to the right place. Read on to learn more about our favorite Halloween costume and decoration ideas that keep the earth in mind! 
"What are you going to dress up as for Halloween?" …that is the big question this month. The one time in the year when you can be Superman and no one would question it! Instead of purchasing a costume (that you might see someone else wearing at a party), tap into your creative side and make your own costume! Here are a few of our favorite DIY costumes that our staff have done over the years!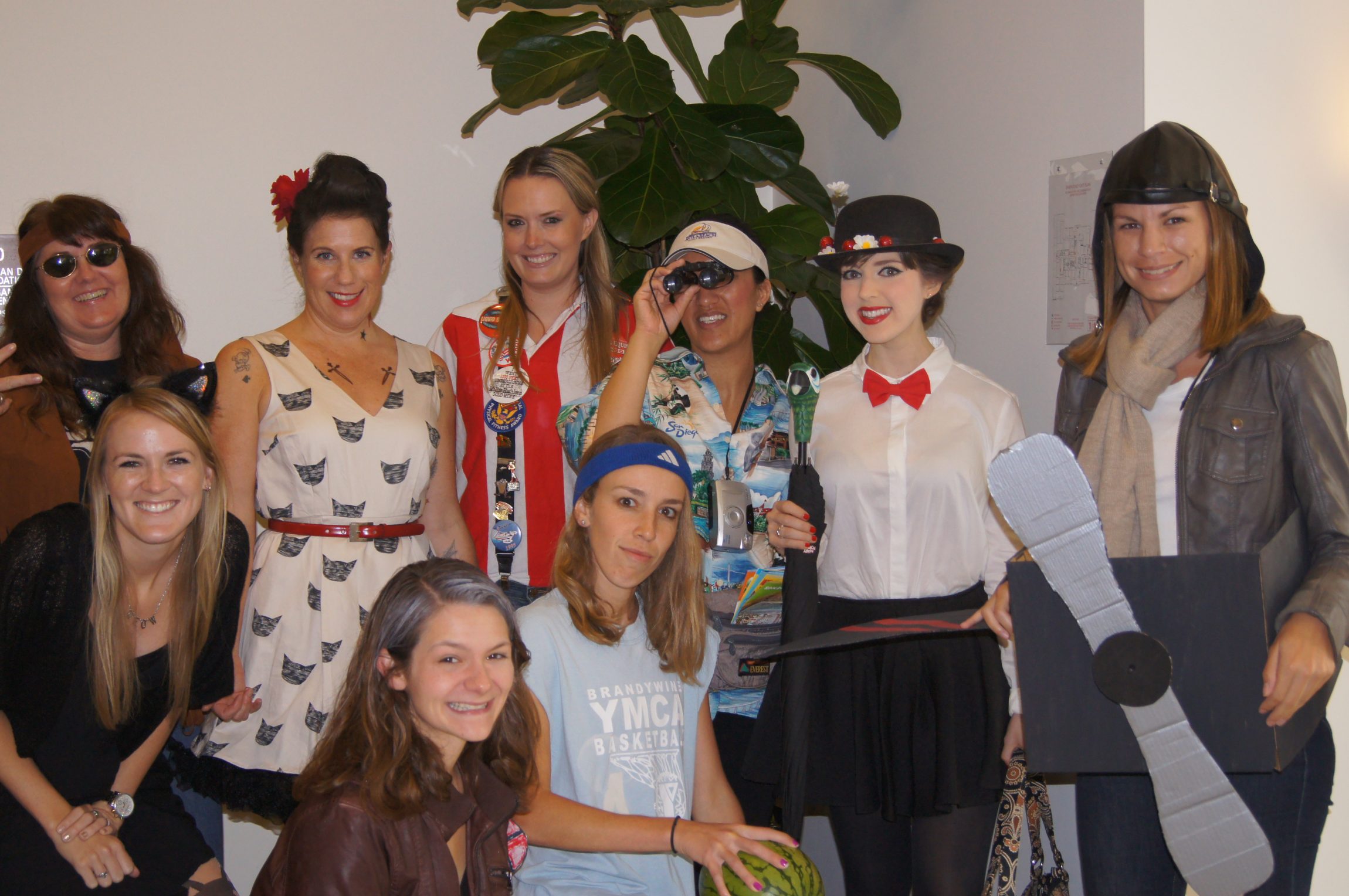 Speaking of parties…thinking of throwing a spooky bash? Here are some  eco-friendly Halloween decoration ideas to get you started:
These simple DIY decorations are made out of cardboard tubes (yes from the toilet paper rolls) and construction paper. For a full tutorial click HERE
Check out these decorative pieces made out of wine bottles! All you need is some spray paint and glitter (optional). Click HERE for the full tutorial.
Spook some people with your creativity! Before you toss your aluminum cans into the recycling bin, give them a second life as Frankenstein tin cans! Add a couple wine corks to the sides for bolts, googly eyes, and you're set! Check out the steps for this DIY project click HERE.
When November 1st comes around, remember to store your creations for next year or recycle them in your curbside blue bin. For more DIY Halloween decoration ideas follow us on Pinterest, you will also find some scary-good costume ideas. Don't forget that the best thing about Halloween is making your costume! Check out our Affordable and Eco-Friendly Halloween Costume blog for inspiration. Also, be sure to share your creations with us on Facebook and Instagram, we'd love to see them! Happy Halloween gals and ghouls!