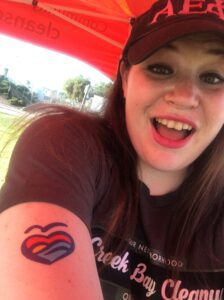 When I think about wasted food I imagine feeling guilty about leaving those last pieces of broccoli on my plate after dinner, however, food waste is much more serious than wasting a few good veggies. Food waste refers to the massive quantity of quality food that is wasted annually instead of being given to those in need. According to the National Resources Defense Council, "Forty percent of the food produced in the United States never gets eaten." So what does food waste really do?
Don't worry there are ways to fight back against food waste!
The San Diego Department of Public Works has some great solutions to help you minimize food waste in the future. They rely upon the Environmental Protection Agency's food recovery strategy to most efficiently and cost-effectively reduce San Diego's food waste. Based on this hierarchy, San Diego's DPW established a food waste system based on 3 simple steps: Reduce, Donate and Compost.
To best implement waste reduction in our personal lives, the DPW suggests re-considering portion sizes, limiting the number of menu items you order when you go out to eat and planning all the week's meals so your grocery list only consists of what you need to make those meals. According to the DPW, it is important to be conscious of the volume of food you eat in comparison to the volume of food you waste.
Donating leftover food is another great way to reduce food waste! There are a lot of local organizations that lead San Diego's effort to feed hungry San Diegans. Check out Feeding America and San Diego Food Bank for local options to donate your leftover quality food. Reducing food waste also means giving those without the means to feed themselves the food they need to survive.
The final step is using spoiled and leftover food for composting in your own backyard or neighborhood! Check out our previous blogs on composting to see how easy and fun it really is.
It's important to remember that food waste is a serious national issue so let's work together to help make San Diego even better than it already is and improve the lives of thousands in the process!