There's no greater test to a zero waste lifestyle than holiday time! A zero waster strives to keep items they use out of the landfill but it can feel challenging to stick to your values with many holiday activities like gift giving. Though it can be tough, it's also a wonderful opportunity to get creative, have a little fun and share with others how simple it is to incorporate zero waste practices any time of the year.
Need some ideas? Check out a few go-to zero waste and eco-friendly gifts from
I Love A Clean San Diego staff members:
Repurposed Book Journals – Emily
Our Education Manager, Emily, loves the handmade journals from Ex Libris Anonymous. She loves them so much, she gave me no choice but to include the Portland company in this post. If you're a literary fan, you'll fall in love with these interesting journals made from vintage books.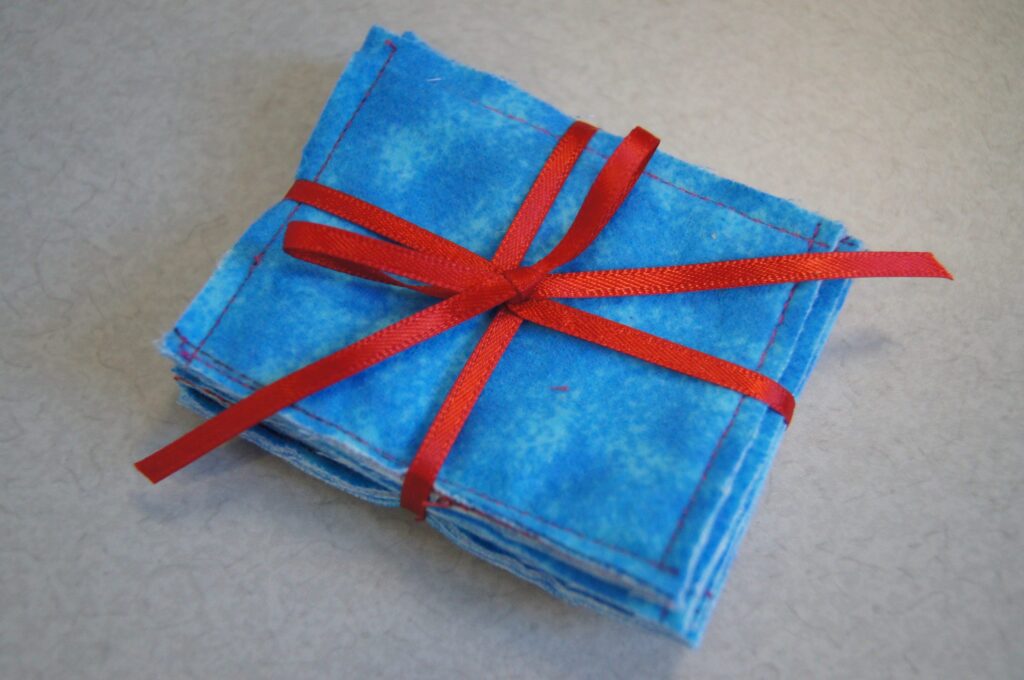 Reusable Makeup Cotton Pads – Natalie
Reusable makeup pads are a great alternative to disposable cotton balls and cotton pads because they help eliminate the trash you produce on a daily basis with your beauty routine. More and more companies are selling them and they are quite durable (some boasting to last more than 1,000 washes!). Natalie, our Senior Director of Operations, likes the reusable cosmetic pads from Makeup Eraser. If you're feeling crafty, you can make your own like above. Check out this DIY Reusable Makeup Remover Pad.
Locally Roasted Coffee – Pia
I'm all about supporting local coffee roasters. You get better quality coffee AND support the local economy. Win-win! Many local roasters are willing to work with you to fill your own containers. I love Common Good Coffee in La Mesa. You can also get bulk local coffee from the OB People's Market.
Sustainable Wood Earrings – Becca
Many jewelry companies use repurposed or sustainable items for their materials. Becca, our Education Specialist, couldn't stop raving about her favorite earrings from Green Tree Jewelry. They are made in the US from sustainably harvested trees and utilize 90% recycled ear cards. Plus, they're stylish too!
Need more zero waste gift inspiration? Check out our Zero Waste Gift Guide.