Recycling your Christmas tree doesn't have to be a headache this holiday season. I Love A Clean San Diego, the County of San Diego and the City of San Diego have joined together to encourage San Diego residents to recycle their Christmas trees in efforts to minimize the amount of waste sent to the landfill. You can put your tree to better use through recycling!
Why Recycle Your Christmas Tree?
When organic materials like Christmas trees, food and other yard clippings are sent to the landfill, they release methane, a greenhouse gas 25 times as potent as carbon dioxide in warming the atmosphere. Proper disposal prevents needless organic material from occupying space in our crowded San Diego landfills. Recycled Christmas trees are made into mulch, which is then used to improve soil health at public parks, local farms and homes.
Where to Recycle Your Christmas Tree?
There are many ways to recycle your Christmas tree this holiday season.
Pick-up Locations
Most waste haulers pick up Christmas trees on your normal curbside collection day. Call 1-877-R-1-EARTH (1-877-713-2784) for more information or to find a local company that offers pick-up. (See below for how to prepare your Christmas tree for pick-up)
Drop-off Locations
In addition to curbside pick-up, Christmas tree drop-off sites are located in the following communities throughout San Diego County:
Bonsall
Carlsbad
Coronado
Del Mar
El Cajon
Escondido
Imperial Beach
La Mesa
Lemon Grove
National City
Oceanside
Ramona
San Marcos
Solana Beach
Valley Center
Vista
View the full list for drop-off locations and dates: 2016 San Diego County Christmas Tree Drop-off Locations.
To find more locations, visit WasteFreeSD.org (search 'Christmas Tree' and your location) or the City of San Diego's Christmas Tree Recycling Website.
How to Prepare Your Christmas Tree for Recycling
Before recycling your Christmas tree, review these tips to ensure your tree is recycled properly:
Trees taller than four feet should be cut in half. Pieces should be under four feet in length.
Remove ornaments, garland, tinsel, lights, nails and tree stands (metal or plastic) before recycling.
Check with your local hauler to see if they accept flocked trees (fake snow).
Donate artificial trees that are in a reusable condition.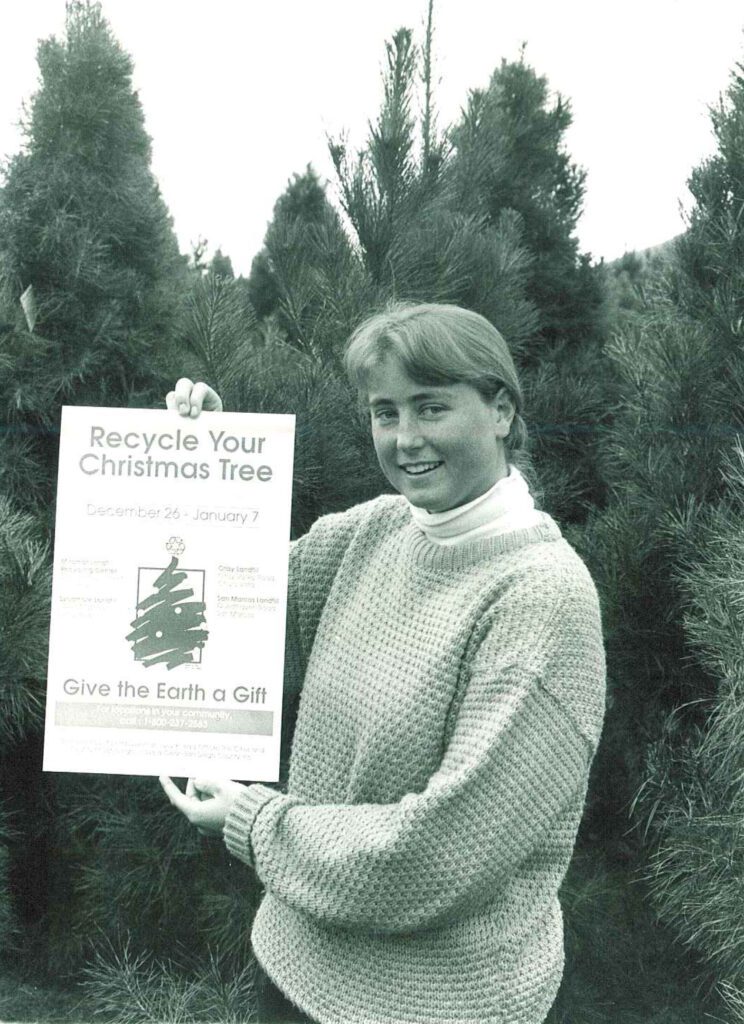 More Information