With music festival season coming up, thousands will be flocking to Indio for Coachella and Stagecoach as well as many other festivals around the country. Navigating how to be as eco-friendly as possible while enjoying these festivals can be tricky. Often, it takes just a few steps to plan ahead so you can reduce your waste, protect the environment, and save a little money too. Here are a few tips to plan for a sustainable festival season.
Getting There
Carpool! We took an RV to Stagecoach in Indio last year. We all met up in San Diego to ride together rather than meet up at the festival in separate cars. This saved a lot of money from parking fees and logistical headaches at the festival as well. Look for carpool incentives at upcoming festivals.
Enjoying the Festival
In the desert during long festival days, it's important to stay hydrated. Buying individual water bottles was not only wasteful for the environment, it also meant waiting in long lines to keep buying water and spending a lot on marked up bottle prices. We planned ahead and brought hydration backpacks that we could refill at the water refill stations around the festival grounds. Reusable water bottles would work very well too. This not only saved on what would have been numerous single-use plastic bottles, but also saved us a lot of money and fewer water trips, which meant more time spent enjoying the concert!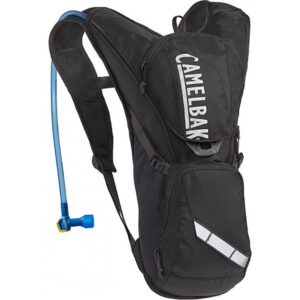 Plan ahead if you're camping. Unfortunately, there was a rule about no glass on the campgrounds for Stagecoach when I went. Plan ahead with reusable plastic or aluminum glassware, as well as reusable utensils and plates. We found that all-in-one utensils worked really well to avoid having to wash as many utensils while camping. Reusable cloth napkins are a great option for napkins—it was fun giving everyone brightly colored tea towels so they could remember which one was theirs. We planned most of our meals to avoid needing utensils or plates all together to make cleanup easy and waste-free. For food, we brought fruits and veggies that we pre-sliced at home, opted for handheld foods like hotdogs and sandwiches, and utilized items with very minimal packaging. It was tempting to bring a bunch of prepackaged meals like microwaveable individually wrapped breakfast sandwiches and mini chip bags, but instead choose homemade guacamole in a Tupperware, homemade muffins, bulk snack foods in reusable bags, and other more eco-friendly choices.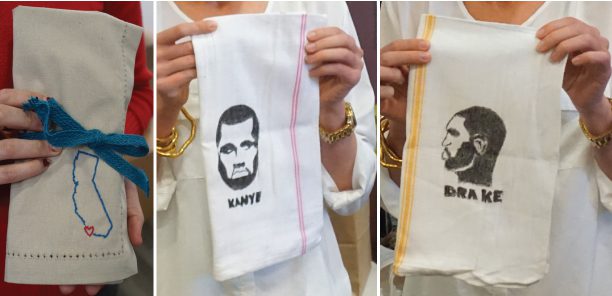 More Tips
Composting: I brought a small bin with a tight sealing lid to house our food scraps to take home with us to compost. I was so excited to find compost bins around the festival for food scraps while inside!
For beverages around the campsite, we brought as much as we could in bulk to avoid excess packaging from single serving beverages. Beer in stainless steel growlers were great to have on hand so we could enjoy our favorite craft beers while abiding by the no glass rule. When we needed to, we opted for beer in cans since they could get recycled.
Set up your campsite to make it easy on those with less knowledge of recycling and composting. As the trip organizer, I set up bags for trash, a bin for food scraps, and a bag for recycling, and I gave everyone some quick reminders based on the food we had so it was easier to remember. I also double-checked the bags before we closed them up to make sure items were correctly placed.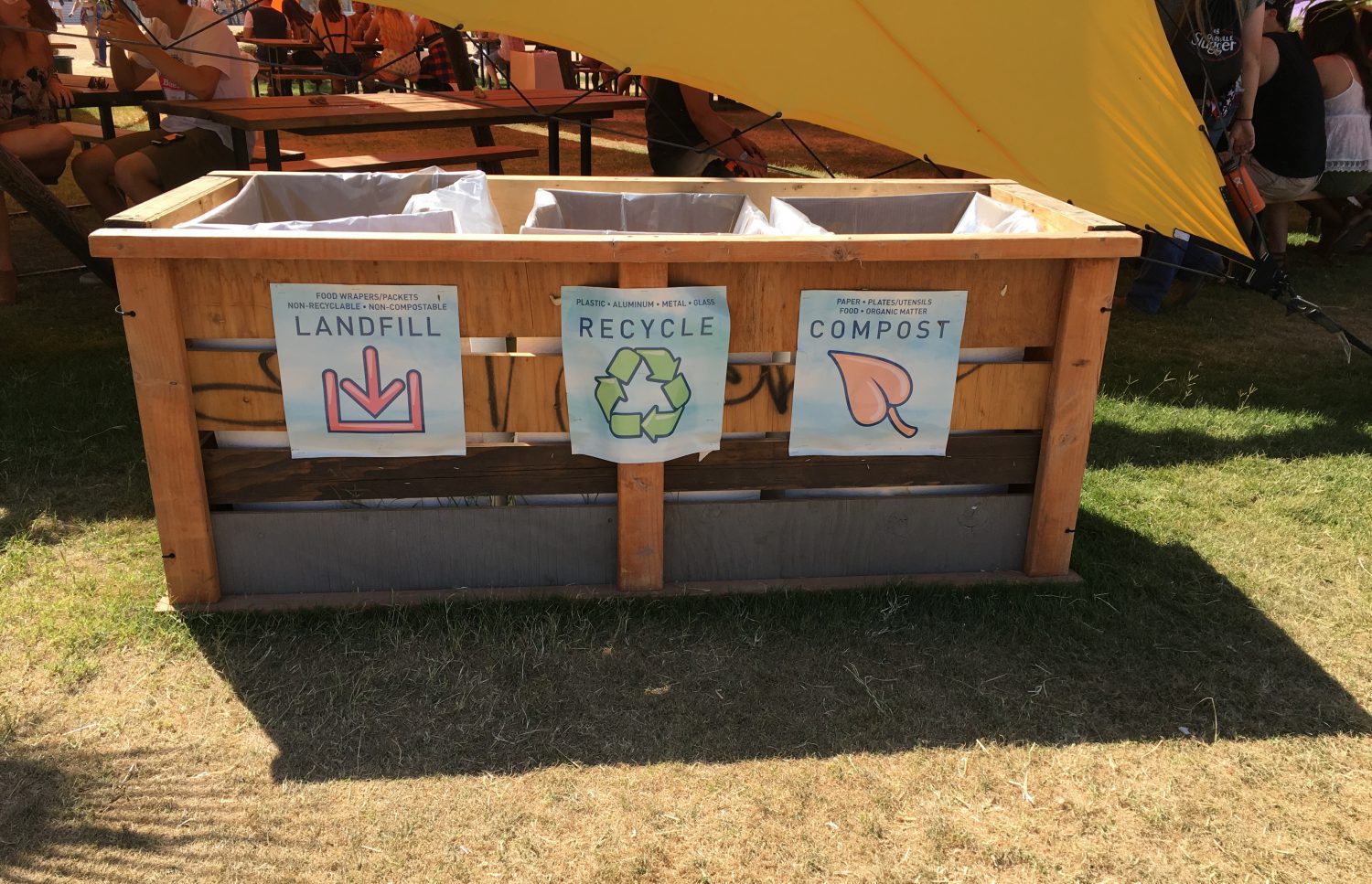 More sustainable and zero waste tips on festival websites: