Spring is among us, and summer will be here before most of us even know it. By San Diego standards, that means cookouts, beach days, and barbecues galore. For zero waste enthusiasts, the often-present plastic utensils, plates, and bottles can sometimes overshadow the excitement of these events. Whether you are a seasoned party host or it is a special occasion, the I Love A Clean San Diego team wants to help prepare you with some tips to make it the top, zero waste soiree of the season!
Gathering Supplies
Preparation is key to a successful, sustainable cookout. To create an eco-friendly environment for your event, you will want to consider stocking up on some reusable party essentials. For grilling, reusable metal skewers and grilling baskets come in handy. Instead of plastic plates and utensils, head to your local thrift store to mix and match reusable dishware and utensils. You may even find some great serving platters while you're at it! The eclectic plates can add a funky touch to your décor. Ditch the wasteful paper napkins and plastic tablecloths for reusable cloth napkins and tablecloths. This will immediately make your party style stand out while saving on waste! Red plastic cups can be substituted with Ball mason jars and reusable straws to class up any cocktail!
While some may be the official cookout host among their cohort, there are options for hosting a zero waste shindig without stocking up. Whether you lack the space to store all the extra dishes or just rarely host, rental companies can often come in handy. This option may not be right for everyone, but renting can sometimes come out to be cheaper for the infrequent, eco-friendly host. They can supply everything from serving platters, dishes, cutlery, glassware, napkins, and tablecloths.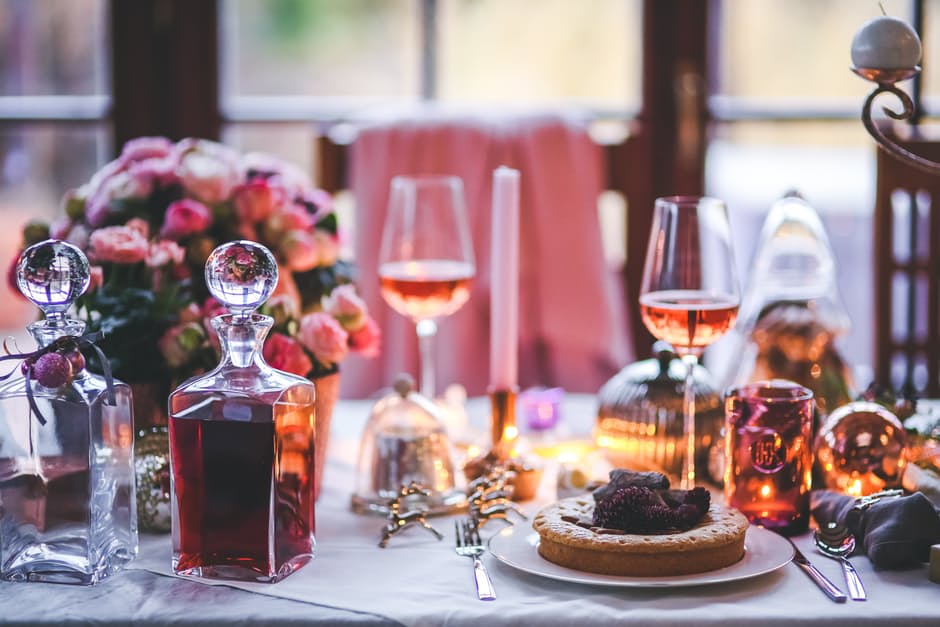 Food and Drink
While shopping for foods, don't forget to bring your reusable mesh or cloth bags, jars, and other containers. Buying in bulk is always a cornerstone to any zero waste tips list. Check out the bulk food section for all your party snack foods. Skip out on those individually packaged cheese slices and opt for the deli counter or a local farmers market. The farmers market is also a great place to get locally sourced, organic vegetables. Focusing your grilling around vegetables can help make your party even more eco-friendly.
No party is complete without a varied selection of drink options. However, you can cut back on the waste by offering bulk drink options in large glass dispensers. Water, lemonade, and sun tea (you can compost those tea bags) all work well for this serving style. This drink technique also helps cut out all of the single use water and soda bottles. You can look into local breweries and wineries to fill up reusable bottles and growlers for your party as well. Growlers of San Diego's finest craft beers are sure to take any celebration up a notch!
Clean Up and Compost
Just as we mentioned in our Zero Waste Festival Guide, it is best to make your set up as easy as possible for those who are less experienced with recycling and compost. Consider setting up a row of bins that are all clearly labeled for compost, recycling, and landfill. You may also want to set another bin out with a bit of water for a location to collect all of the dishes. This can make the cleanup process a bit quicker when bringing in the plates and cutlery for cleaning. For any leftovers, keep your Bee's Wrap handy. The reusable alternative to plastic wrap can also be used around kindling to start a fire if your party lingers on into the night.
Pick up more tips and knowledge by attending our second annual Zero Waste Fair on June 17, 2017, in Encinitas! For more information on how to adopt a waste-free lifestyle visit WasteFreeSD.org. For more information about our educational programs, contact education@cleansd.org.