Did you know I Love A Clean San Diego received more than 13,000 inquiries in 2016 through the WasteFreeSD.org database and call center combined? That's right! WasteFreeSD.org answers all your recycling questions and it is just a click away! With that in mind, Ani, our incredible Recycling Programs Manager, has created our newest recurring blog series that features frequently asked questions from WasteFreeSD.org that we will be calling WFSD FAQ!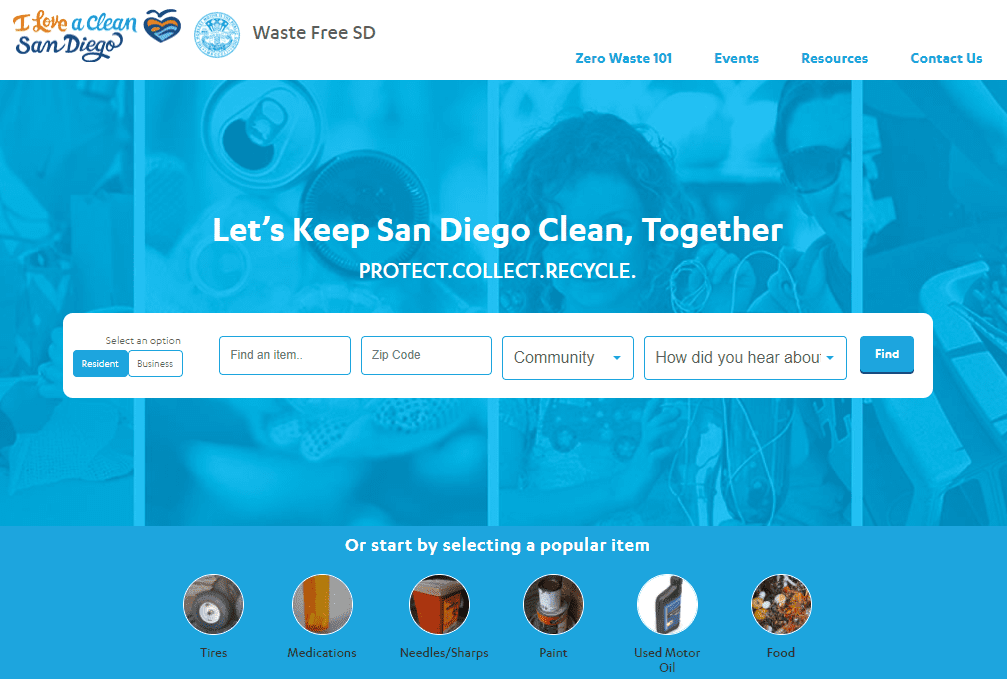 WFSD FAQ: Top Recycling Questions from 2016
This year I Love A Clean San Diego staff worked hard to build WasteFreeSD.org into a Zero Waste Database. The redesigned site houses information beyond recycling including repair options, reduction tips, and donation locations. We thought we would share with our readers the top recycling questions we received last year. Any guess on what the number one most asked about item (non-hazardous) was in 2016? Drumroll, please! It was…refrigerators!
2016's Top three most asked about items (non-hazardous):
As previously mentioned, refrigerators were the number one item residents are looking to recycle. Refrigerators are bulky and most residents call to inquire about pickup services, fees apply. Some recyclers that accept appliances will actually pay you for bringing it to their facility to recycle, it's a few cents a pound but hey anything helps! The redesigned WasteFreeSD.org allows for users to search for repair services including services that repair refrigerators. Make appliances last longer with proper maintenance and hire a professional to fix.
It's no surprise that as new technology rolls out people are looking for the latest and greatest. Televisions ranked second as the most asked about item for recycling. There are plenty of recycling options for electronics including e-waste collection events and household hazardous waste collection facilities. Some businesses even offer pickup services, fees apply. Opt to buy any new technology, televisions were made to last! Believe it or not, there are still places that repair televisions, at a reasonable price.

Keeping electronics for longer and properly recycling them afterward ensures that they do not end up in the landfill.

Christmas in the Summer? Just kidding! We receive a large number of inquiries in January after the holidays about recycling Christmas trees. When you take your recycling tree to a collection site, the trees are made into mulch, which is then used to improve soil health at public parks, local farms, and homes. If your waste hauler offers a pickup service, make sure you read the curbside instructions and plan early! Many waste haulers will only pick up Christmas trees immediately after the holidays. Be prepared to take down that tree before the service goes away!
Do you have any recycling questions that need answers? Do your part to keep items in good condition out of the landfill, search for repair options and donation locations today! Check out the redesigned WasteFreeSD.org and tell us what you think!