As anyone with kids knows, parenthood isn't always easy. Add in the decision of leading a zero waste lifestyle and it can seem next to impossible. However, being a zero waste parent is not as far-fetched as it might seem. We've tackled a few zero waste parenting ideas in the past. And yes, it can take a bit more effort at first, but the small steps you take now will set your children up for a brighter and cleaner future! With that in mind, let's get into our next zero waste parenting adventure and head back to school!
Back to School season instantly conjures up ideas of supply lists and packing school lunches. Those ideas are usually accompanied by images of wasteful wrapping, plastic cutlery and sandwich bags, and a graveyard of old school supplies buried in some closet. With a few quick swaps on your supply list and ditching those single use items, greening up your Back to School routine can be much simpler than you would ever imagine.
Reduce, Reuse, or Repair:
When reviewing your new classroom needs for your kids, our first suggestion when it comes to zero waste habits is to reduce, reuse, or repair first. Is that lunch box from last year still in good condition? Can the scissors from years past be utilized again? If supplies from previous years are still usable, you should definitely reuse them! Make your supplies stand the test of time by opting for more classic designs. If you have simple prints and colors for lunchboxes and backpacks, there is less need to replace them year after year. If you have some broken items previous, try to repair them before you replace!
While you may not be able to utilize last year's supplies every time, there is still the option to invest in reusable supplies going forward. This is especially important when it comes to school lunches. With a few extra minutes a day, you can make every school lunch much more sustainable. Swapping any single use item is a simple rule of thumb – switch from plastic sandwich bags to beeswax wraps or reusable snack bags, opt for a reusable utensil option over plastic cutlery, and ditch your single use plastic water bottles and grab a refillable alternative!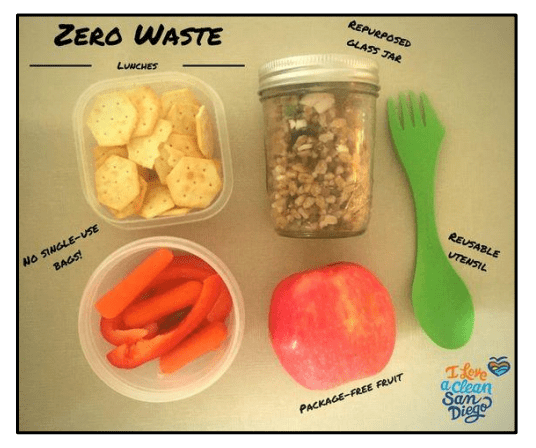 Lunch isn't the only time you can find sustainable alternatives! Check out the Everlast Rocket Book, a smart notebook that allows you to catalog your notes online. Once you use the notebook, you're able to upload your notes, effortlessly clean off the book, and reuse the same notebook over and over!
Repurpose, Donate, or Recycle:
When you've exhausted your ability to reduce your single use items, repair broken supplies, and reuse anything you can, our next zero waste step on the list is to repurpose, donate, or recycle. Thrift stores are always a great option for Back to School shopping. There is also ample opportunity to donate and recycle your kids' old supplies. One of the best parts of going zero waste is finding all of the organizations that are trying to make it as easy as possible. Crayola runs a Colorcycle program collecting and recycling old Crayola markers. Old binders of any brand can be donated to Office Depot for a recycling program they're running in partnership with TerraCycle. You can also save $2 on a new binder when you donate an old one!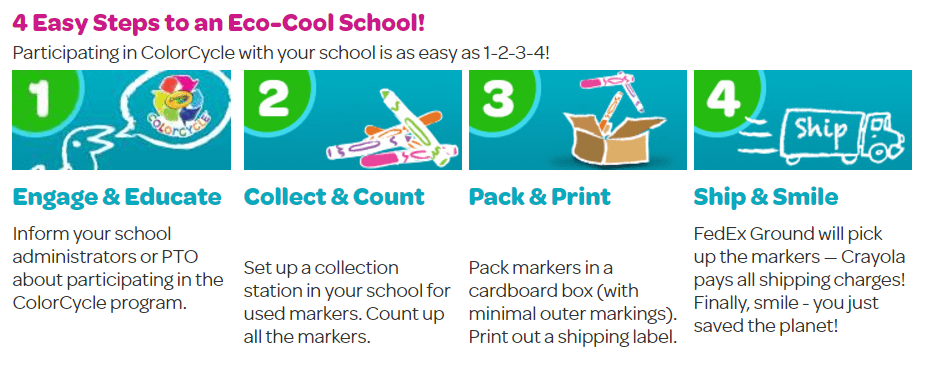 There are plenty of ways to go green even during the Back to School madness. With a little extra time, this whole zero parenting thing isn't really all that difficult…well, no more difficult than parenting in general.