The holidays have officially arrived! It's time to spend some quality time with the people we love and reflect upon all the things in our life that give us a reason to be thankful. With all that you've helped us accomplish so far this year, we have a lot to be thankful for in our offices! We're thankful for dedicated volunteers who continually show up cleanup after cleanup and never let their passion for our planet fade. We're thankful for beautifully clean beaches, litter-free landscapes, and healthy habitats. We're thankful to be serving a cause that is so near and dear to all of us – creating a zero waste, litter-free, and environmentally engaged San Diego region.
We're also thankful to know we've got supporters like you to help us do even more for our communities moving forward. There are several ways in which you can help support ILACSD this holiday season:
Participate!
In our offices, we're beyond thankful to all of our volunteers! Each and every one of you makes the work we do possible. While our volunteers have already made such a huge impact on San Diego, there is still work left to do. If you have time off for the holidays, use that opportunity to register for one of our final cleanups or workshops before the New Year and help end the year standing stronger than ever for a clean San Diego!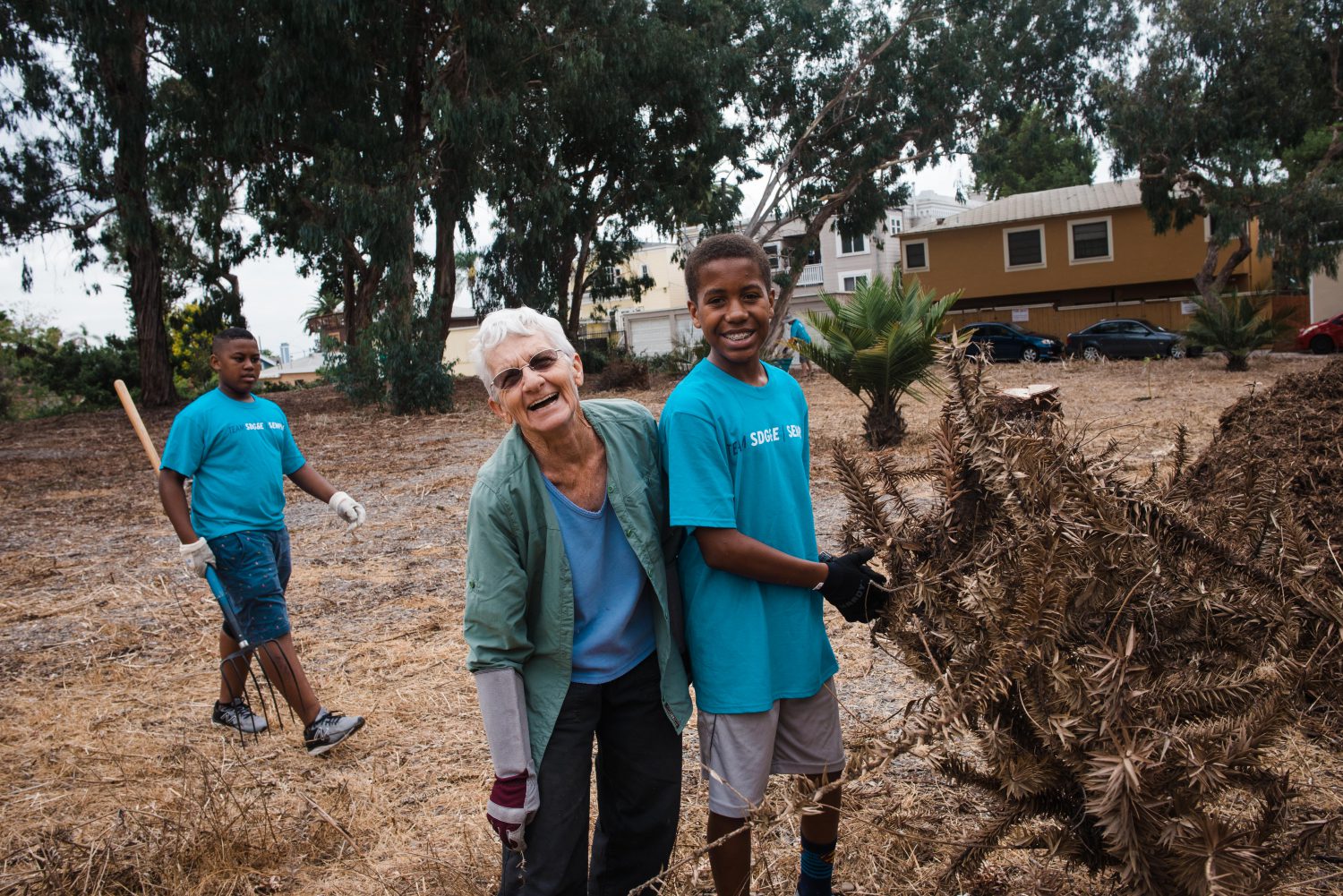 Educate!
Spending time with your loved ones over the holidays? Share with your friends and family what you're thankful for this year, like your ability to make a difference for the environment and your community! Invite those special people in your life to join you at a cleanup or zero waste workshop to learn more about ILACSD. Or talk to them about how we can all take small steps to positively impact our planet – like by reducing our food waste! If you host dinner, consider supplying your guests with reusable containers for leftovers with a little environmental love note!
Celebrate!
Holiday festivities go hand in hand with gift giving. While we all understand that consumerism isn't the best for our environment, there are ways we can be eco-friendly with our gift exchange. Give the gift of going plastic free with reusable alternatives to single use items. Check out the ILACSD online store for reusable water bottles, straws, sporks, cups, and totes! Not only do these items make terrific holiday gifts or stocking stuffers, your purchases directly help our environment by providing the necessary resources needed to host our 250+ cleanups throughout the county in 2018. Oh, and don't forget that a cloth napkin can make for an awesome alternative to wrapping paper (this helps decrease the 2 million tons of wrapping paper that will end up in a landfill this year)!
Are you considering making a financial gift this season to support environmental classroom education, community cleanups, and recycling resources? There is no better time than #GivingTuesday! #GivingTuesday is a wonderful opportunity to give back to the causes we care about online while sharing the stories of why they matter. Make a difference on Tuesday, November 28th by making a #GivingTuesday contribution to ILACSD. Your gift makes a tremendous difference, no matter the size! And don't miss the opportunity to share your support on social media with an "UN-selfie." We want to hear why a healthy environment is important to you so tag @ILoveACleanSD on Facebook, Twitter, or Instagram and use the hashtags #GivingTuesday and #ILACSD.