As many of us at ILACSD know, one of the biggest barriers to getting folks to recycle is a lack of education on what is recyclable and how easy it can be! With seemingly constant changes to the items that can or cannot go into a blue bin, residents are often left feeling a little confused. Today, let's take a moment to talk about the right way to deal with an electronic waste item that might cause some confusion: hard drives!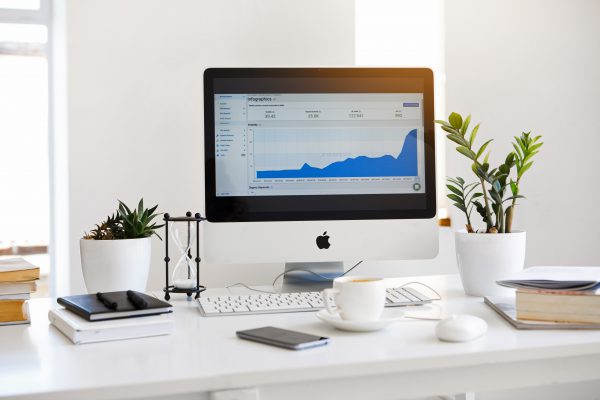 As many individuals and businesses understand, hard drives house loads of confidential and sensitive information. While it is very important to recycle or donate our e-waste items like computers, it can be frightening to think of our important, private information ending up in the wrong hands. Luckily, there is an option to help you responsibly recycle your e-waste items and securely destroy your data all at once: hard drive shredding!
Our friends over at Universal Waste Disposal Company offer this data destruction service through their Black Belt Data Destruction program. Black Belt Data Destruction is a mail-in hard drive shredding service developed specifically for small businesses, large corporations, government entities, AND everyday consumers. They offer various pricing options for this recycling service dependent on your personal needs and even offer bulk discounts.
How It Works:
When you purchase a Black Belt Data Destruction Kit, your old hard drive can be mailed-in using the provided tamper-proof sealed envelope. Once discretely packaged hard drives arrive, they are destroyed using state-of-the-art shredding technology to cut hard drives into tiny pieces recognized only as scrap metal and circuit board.
To ensure your sensitive data is properly destroyed, each kit comes standard with Certificate of Destruction and an encrypted video recording detailing the process from start to finish. With the Premium HDD Kit, you can even join a private live feed at the time of your choosing to watch as it takes place. The entire process lasts 2-3 minutes.
A Safe and Sustainable Solution
Whether you're an individual or you run the IT department at a business, it is natural to want a sense of security when it comes to our confidential information. Hard drive shredding services like Black Belt Data Destruction can offer that peace of mind. On top of that, by utilizing this service, scrap metal is able to be recovered and recycled to help cut down on the demand for virgin materials. With the high demand and production of electronics, we are constantly seeing innovative ways to reuse, reduce, and recycle our e-waste. With hard drive shredding, we can responsibly recycle e-waste with confidence that our privacy is being protected!