How to Host a Swap Party
What if there is a way to obtain new items while still being environmentally friendly? What if I told you that you can now go shopping for free? Welcome to SWAP Parties.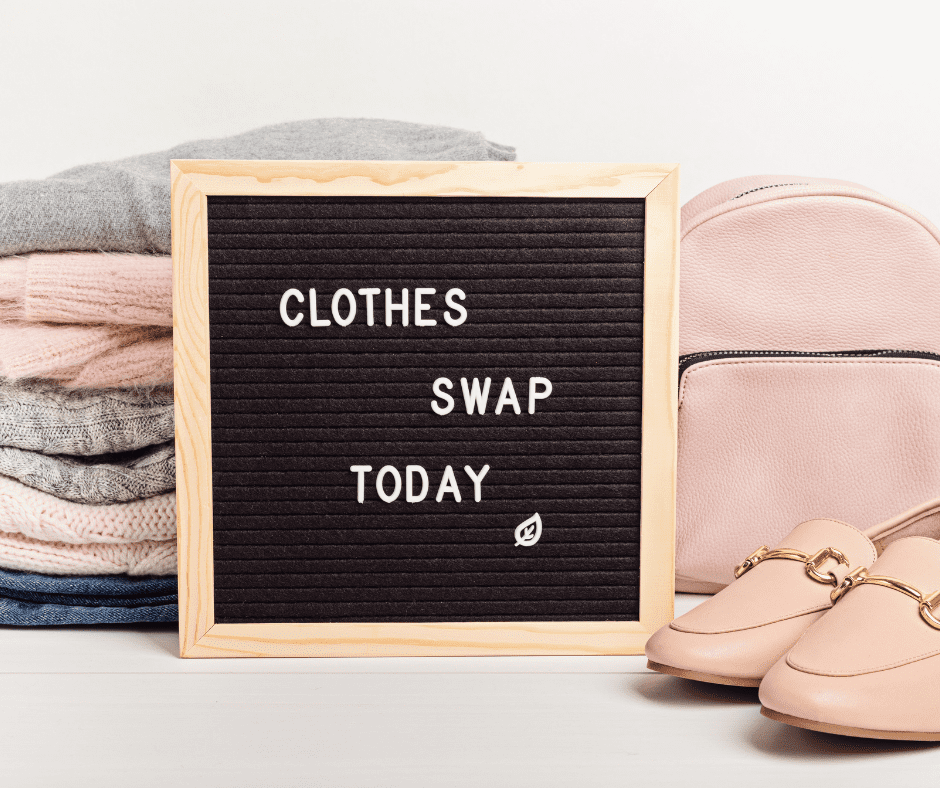 What's a swap party?
Swap parties have been growing in popularity and offer an alternative in the way we acquire items for ourselves and our household.
Swaps are meet ups where people can bring in second-hand items that they own and exchange them with other items that other people bring at no cost.
Beyond being economical, eco-friendly, and an excuse to clean out your closet, a swap party with friends is far more fun than a yard sale with strangers.
By participating in a swap, you are helping to conserve natural resources, reduce the environmental footprint of producing new goods, and building community.
How to start
Set a theme – A swap party can be for clothing, toys, housewares, pet supplies, books, DVDs – anything you can think of! Decide on the type items that will be collected and exchanged.
Pick a space – Find a location that will give enough space for people to sort through items. Friendly Tip, adding clothing racks and full body mirrors will help you stay organized.
Gather friends and their excess stuff – For this sustainable get-together, people need to participate and show up with items that can be exchanged! Encourage guests to bring new friends to ensure there are plenty of quality things to trade.
Send out e-invitations! There are plenty of services for electronic invitations that are an upgrade from sending a text. Check out Paperless Post, Green Envelope, and eVite.
Host your swap at the end of the season when people are cleaning out their closets and looking for new pieces to freshen up their wardrobes.
Tricks of the Trade
Be clear about what's swap-worthy. Ask friends to bring clean goods in gently used condition. Set standards of what will and will not be accepted. Be clear that items with stains, holes, rips or odors should be avoided.
Organize the Set Up of the Swap. To help people find what they want, sort items into areas based on type of items, color, and style.
After the party, take the leftover goods to your local donation center. Goodwill, schools, theatre groups, and pet adoption centers would love your excess items. Visit WasteFreeSD.org to find donation drop-off centers near you to take all the leftovers.
The most important part of SWAP Parties is, not only to have fun, but also to give a second round of life to pieces of items that would have otherwise ended in the landfill.
Want to attend a swap? Go to our events page to learn more about our upcoming Swap Parties!