2018 Guild Fest
November 3, 2018 @ 10:30 am

-

5:00 pm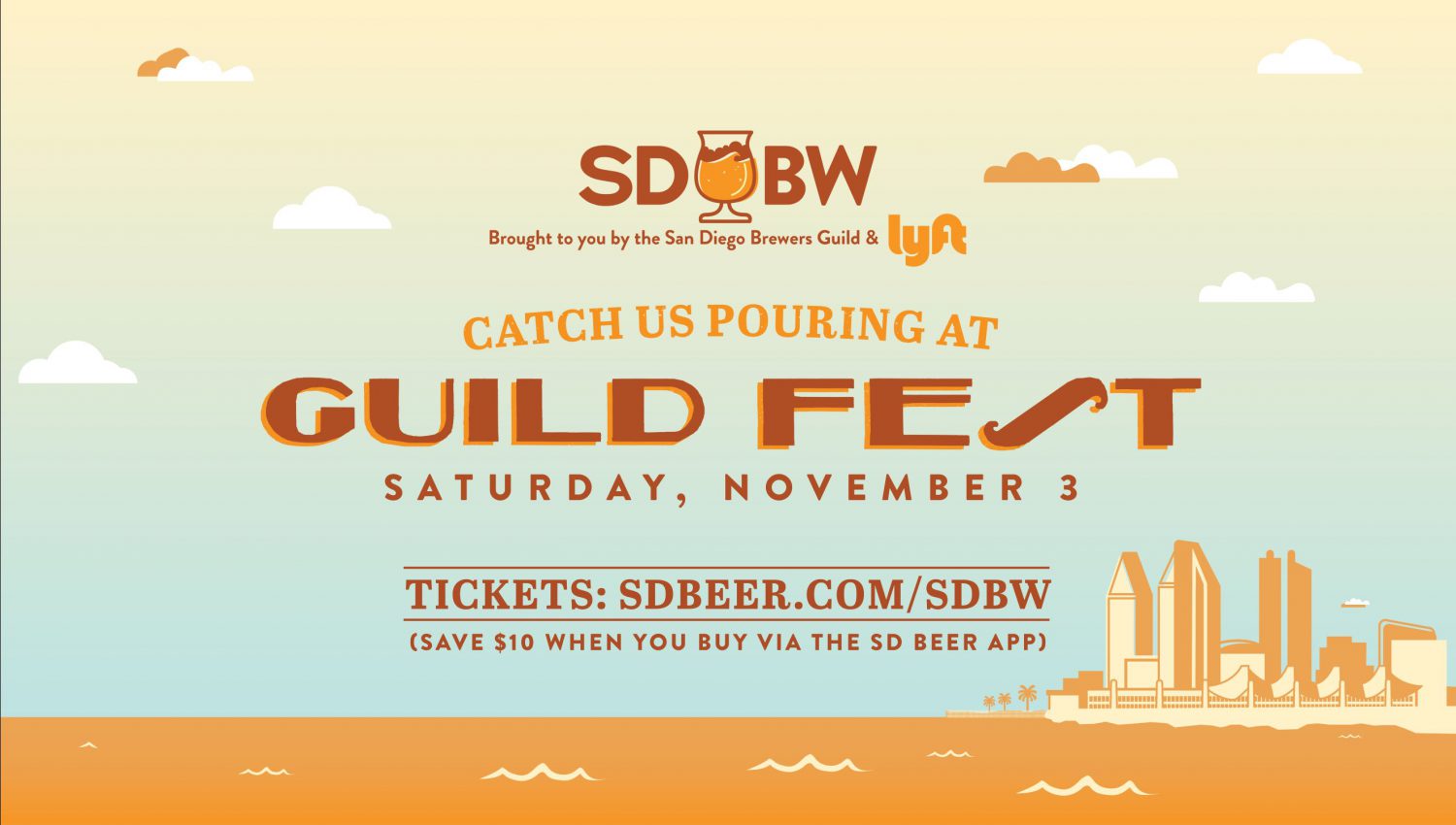 Event Navigation
Calling all San Diego beer enthusiasts and volunteers extraordinaire! Volunteer with I Love A Clean San Diego at this year's Guild Fest, The Official Kick-Off Festival for San Diego Beer Week. Suds lovers everywhere look forward to this incredible event every year, and it is only as incredible as the volunteers that run it! If you haven't volunteered at a beer festival before, it is one of the best opportunities to give back to your community and thoroughly enjoy yourself. All of the attendees are there to have a great time, and you are the ones that make that happen!
We will have two shifts of different roles available for you: Front Entrance Volunteers & Beer Pourers. Both are extremely important roles and a whole lot of fun!
THERE IS CURRENTLY A GREATER NEED FOR FRONT ENTRANCE AND/OR FLEXIBLE VOLUNTEERS. VOLUNTEER SPOTS FOR POURERS ARE ALMOST FULL.
Front Entrance Volunteers:
As a Front Entrance Volunteer, you will be the first faces attendees see after they've waited in line to get in – they will be pumped and ready for a great day of tasting, so help spread the stoke and greet them with a smile and a wristband!
Beer Pourers:
Beer Pourers have the honor of serving these enthusiastic hop-heads, pouring beer like pros throughout the event.
ALL VOLUNTEERS MUST BE 21+ YEARS OF AGE.
Volunteers will receive Alcoholic Beverage Control (ABC) training the morning of the event.
A signed waiver is required for all volunteers.

For a map and directions, click HERE.
For the waiver, click HERE.
Register today!
Related Events