Creek to Bay Cleanup 2020
June 20, 2020
|
Register to Volunteer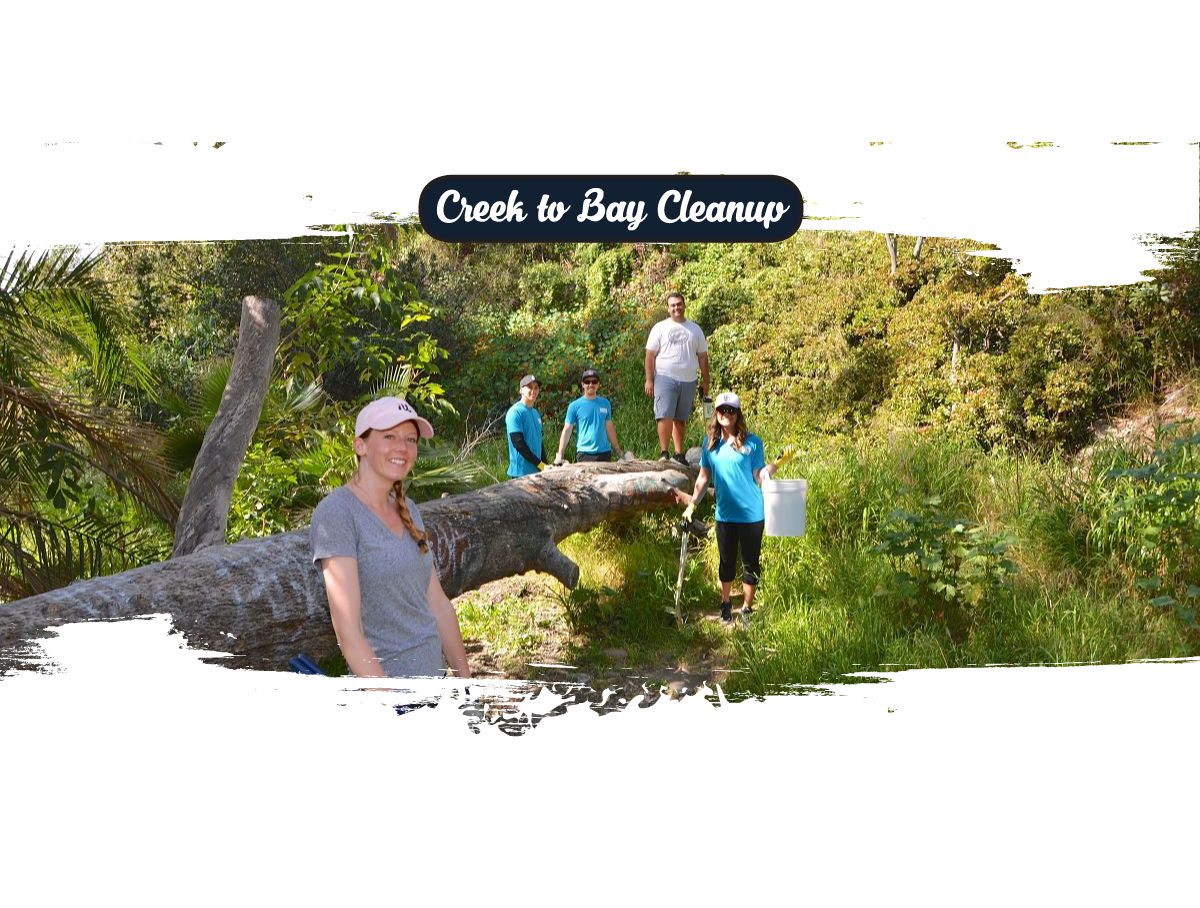 Event Navigation
18th Annual Creek to Bay Cleanup Goes Virtual with Facebook Live Kickoff
This is the first major cleanup run by you! Get out in your neighborhood along with thousands of other small cleanup efforts to make a lasting environmental impact.
Registration is now open at CreektoBay.org
As an adjustment to our typical cleanup events, we are excited to transition the 18th Annual Creek to Bay Cleanup to a virtual cleanup! On Saturday June 20th, we invite you and your family to get outside, get active, and collect litter close to home. By getting out in your local community to remove trash – together virtually and physically apart – you can support your neighborhood and protect our San Diego watersheds. No matter where you live in San Diego, you live in a watershed – together we can take responsibility for the debris entering our ocean and impacting the wildlife that calls this place home! Now, more than ever, it is essential that we take care of our environment and keep this planet trash-free.
Register here, then, tune-in to the live broadcast event kick-off Saturday from 9:00 AM – 10:00 AM on our Facebook page. It will feature hosts from I Love A Clean San Diego and partners, with important volunteer and safety information. Throughout the day, we will cover live check-ins with participants across the county who will share their experience and what pollutants they are finding.
Although Creek to Bay typically runs for three hours, 9 a.m. to noon, organizers want as many people as possible to spend what time they can in their communities, so volunteers are able to participate anytime during the day.
We are also excited to launch the Volunteer Impact Map. This participatory map allows volunteers countywide to submit their cleanup location and stats to create visual and quantitative measurement of the day's cleanup efforts. Everyone is asked to check-in throughout the day to see the stats and locations expand.
"Your Neighborhood, Our Environment."
In years past, about 5,000 volunteers have cleaned up an average of 140,000 pounds of litter at more than 100 sites in need countywide at each event. Even with this year's restrictions, organizers at I Love A Clean San Diego are excited to see the results from the many small efforts countywide and hope the Creek to Bay's tagline, "Your Neighborhood, Our Environment," highlights the importance of taking action locally to contribute regionally and beyond.
Love our events?
Please consider making a donation to keep our nonprofit events thriving by clicking here. Thank you!
Related Events