Our Sustainable Solutions Fair is a sustainability celebration! This family-friendly event offers hands-on environmental activities for all ages, connects the public to sustainable businesses and organizations, and awakens environmental passion with a panel discussion featuring local environmental leaders.
Saturday, June 22nd 2024
10 a.m. to 1 p.m.
Event Details:
Saturday, June 22, 2024
10 a.m. – 1 p.m.
Location: EUSD Farm Lab, 441 Quail Gardens Drive, Encinitas, CA 92024
What: Join a group of environmental champions from around San Diego County. All are welcome – from sustainable living beginners to zero waste experts.

About the Sustainable Solutions Fair
I Love A Clean San Diego, in partnership with the City of Encinitas, has hosted the Sustainable Solutions Fair since its inception in 2015. The event brings together residents, businesses and non-profits from every corner of San Diego County. Attend the hosted panel of speakers, walk through the booths and vendors and participate in hands-on low waste activities.
At the Fair:
Visit educational booths hosted by local low waste businesses and organizations
Listen to our panel of sustainability experts
Leave with at least one real world action you can take to start making change today
Participate in our sustainable DIY activities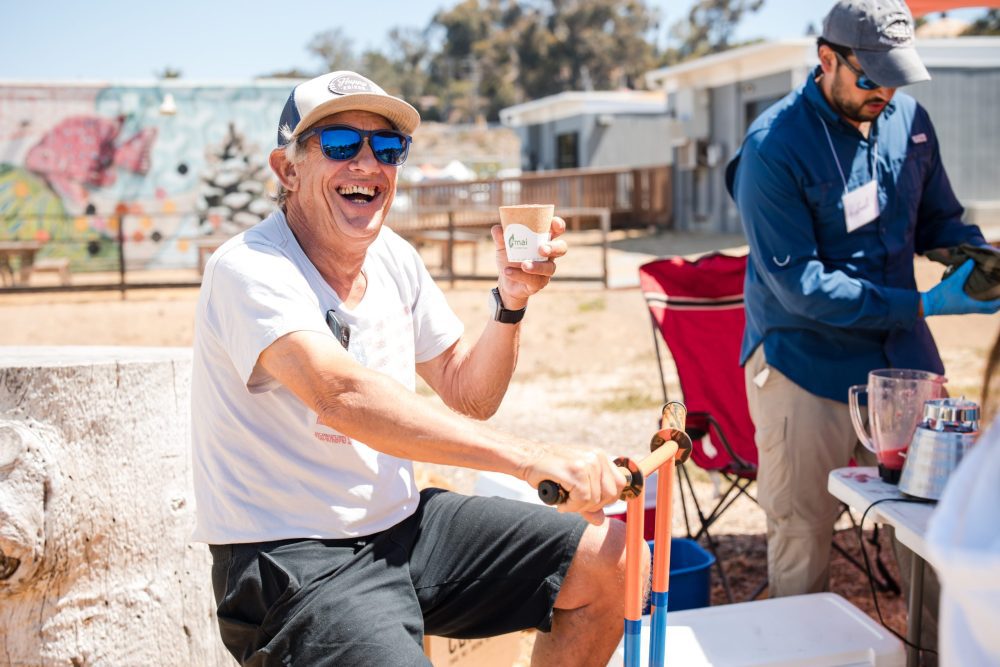 What to Bring to the Fair?
Help us keep this event low waste and remember your reusable items:
Bag for any goods you buy
Cup for drinks
Jars or small containers for the Make and Take activities
Bring gently used clothing and home items for our Swap & Shop Booth
Please limit your donation to 3 high quality items per person
What is Zero Waste?
The Environmental Protection Agency defines zero waste as the conservation of all resources by means of responsible production, consumption, reuse, and recovery of products. It is a conscious way of living that considers the entire life cycle of products, and it encourages a circular economy. We can all take steps with both individual and community actions to reach a zero waste San Diego!
Get Involved
Anyone can attend! Join us to learn and support I Love A Clean San Diego. Interested in volunteering at the event? Click here to register!
Donate
Make a gift to I Love A Clean San Diego and help provide zero-waste solutions and environmental education to all San Diegans. Donate here.
Host A Booth
Ready to showcase your sustainable organization at the Fair? Fill out our Booth Interest Form.
2023 Participating Groups
Isabelle DeMillan
Isabelle DeMillan is the founder of The Mighty Bin, San Diego's first 'zero waste' grocery store located in North Park. She spent years trying to figure out what would be the best way to help our planet and eventually came to realize that we as individuals hold tremendous power for change after discovering the 'zero waste' movement. That is why she decided to open up a sustainable business that provides everyone with the resources to learn and easily adopt low-waste habits. At The Mighty Bin, consumers are able to live more consciously while using their buying power to invest in companies and businesses that are committed to a sustainable future.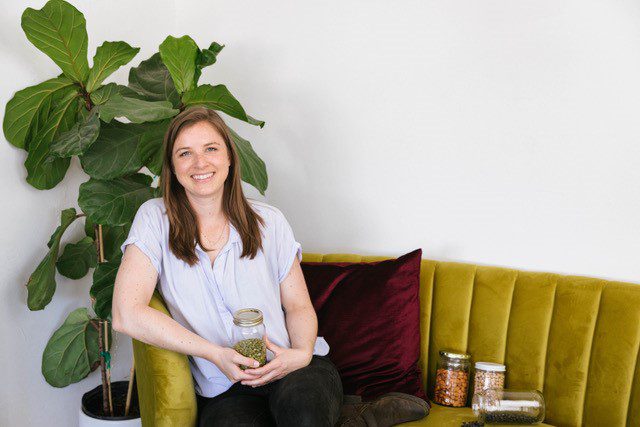 Crystal Najera
Crystal Najera is the Sustainability Manager for the City of Encinitas. She has worked for the City of Encinitas in an environmental capacity for fifteen years, protecting ocean water quality, reducing greenhouse gas emissions, and implementing associated stormwater and climate action programs. Ms. Najera oversees the implementation of the City's Climate Action Plan, ensuring that Encinitas meets emissions reduction targets and follows through on identified CAP measures. Her recent work includes developing energy and green building policy, implementing micro-mobility programs, and completing an electric vehicle charging station master plan for the City.
Jim Ambroso
Mr. Ambroso has worked in the solid waste and recycling industry for over 35 years, having served as president, vice-president, and general manager for both private and public waste service companies in both Illinois and California. In March 2020, he joined EDCO as General Manager for the north San Diego County operation. He is responsible for collection and processing facility operations in San Marcos, Escondido, Fallbrook, as well as the unincorporated portions of northern San Diego County. Before joining EDCO, Mr. Ambroso spent 5 years developing recycling methods for organic waste, including food waste, which has become the next frontier in recycling efforts.
Partnership Opportunities
I Love A Clean San Diego thanks our valued partners for helping make the 2024 Sustainable Solutions Fair a success. If you would like to join the community of businesses that support this event, please contact Steve Morris at smorris@cleansd.org.
Thank You to Our Partners!
The City of Encinitas
City of Encinitas Community Grant Program
San Diego County Employees' Charitable Organization