South Bay Earth Day
April 6, 2019 @ 11:00 am

-

4:00 pm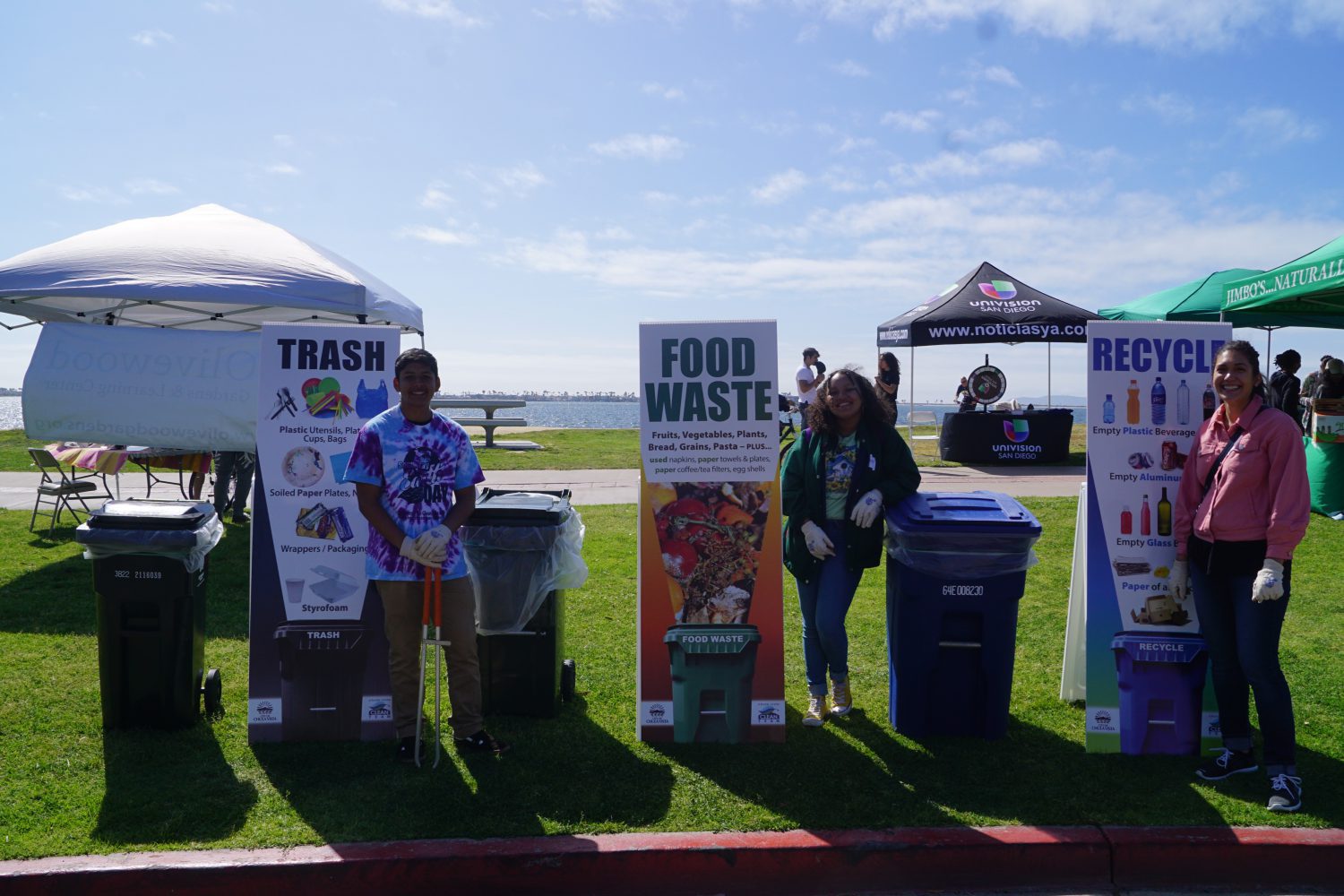 Event Navigation
Join ILACSD at South County's largest Earth Day celebration on Saturday, April 6, 2019, from 11:00 am – 4:00 pm at Memorial Park located at 373 Park Way, Chula Vista, CA 91910. Enjoy fun activities and a showcase of products and services to help you reduce your impact on the environment, save money and live greener and healthier. Celebrate your love for the planet and be inspired and empowered to help its natural resources. Attendees are encouraged to ride your human-powered vehicle (your bike!) to lessen your carbon footprint – we'll even provide a monitored bike parking corral.
Don't forget to stop by the ILACSD booth where we will be teaming up with the City of Chula Vista to bring you informative, mini-versions of our Zero Waste Workshops throughout the day! These 30-minute long workshops will highlight different zero waste practices you can implement in your everyday life. The mini-workshops will have hands-on activities to participate in, but supplies are limited. Make sure to get to the booth on time as supplies will be handed out on a first come, first serve basis (limit one per household).
The event is completely FREE, family-friendly, and open to the public. We hope to see you there!
Zero Waste 101 Mini-Workshop Schedule:
| | | |
| --- | --- | --- |
| 11:15 – 11:45 am | Zero Waste 101 | What is zero waste? Can I recycle this? Discover how simple it is to be sustainable and lower your impact on the environment by shifting small, daily habits.  To help you begin your journey to reusing and repurposing, we will help you transform t-shirts into tote bags! |
| 12:15 – 12:45 pm | Eco-friendly Bathroom | Much of our overlooked waste begins in the bathroom! Come learn green beauty and hygiene tips that you can implement into your daily routines. We will even teach you how to make your own toothpaste in a reusable container! |
| 2:15 – 2:45 pm | Save Your Scraps | Did you know 40% of our food goes to waste in the US? Learn how to keep organics out of the landfill through smart shopping, storing food properly, and composting your scraps. You can also sample a yummy, package-free snack! |
| 3:15 – 3:45 pm | Green Routines | Come learn how to set up your home for zero waste success! We will discuss topics such as pollution-free laundry and DIY cleaning. Leave with a sample of soap berries- a natural, biodegradable alternative to laundry detergent! |
Volunteer at South Bay Earth Day:
WE NEED YOU! We are looking for volunteers to be Zero Waste Heroes that help guests "walk the talk" of sustainability at South Bay Earth Day. Our Zero Waste Heroes will oversee 8 trash and recycling stations across the festival and advise guests into which bin they should put their waste.
We are looking for a committed, outgoing, and exciting team to help us divert waste from the landfill and recycle as much as possible! This is an amazing opportunity to educate guests about new recycling updates and ways they can reduce waste in their everyday lives.
We will provide all the training you need, but would love to work with folks that have some interest in recycling and sustainability. We provide community service hours and free T-shirts for everyone that joins us!
There will be 2 shifts available for the event:
11:00 am – 1:00 pm (Please arrive by 10:15 am for a brief training and to receive your T-shirt)
1:00 pm – 4:00 pm (Please arrive by 12:15 pm for a brief training and to receive your T-shirt)
If you want to make a difference with us at South Bay Earth Day, please complete and submit the registration form. Each volunteer must submit a registration form. Our team will reach out to you soon to discuss the upcoming event details, training sessions, and answer any questions you may have.
For a map and directions, click HERE.
For the waiver, click HERE.
Register today!
Everyone is welcome to join us! Please tell your friends and family about this awesome opportunity, and sign-up today!
Related Events